How To Choose The Right Baler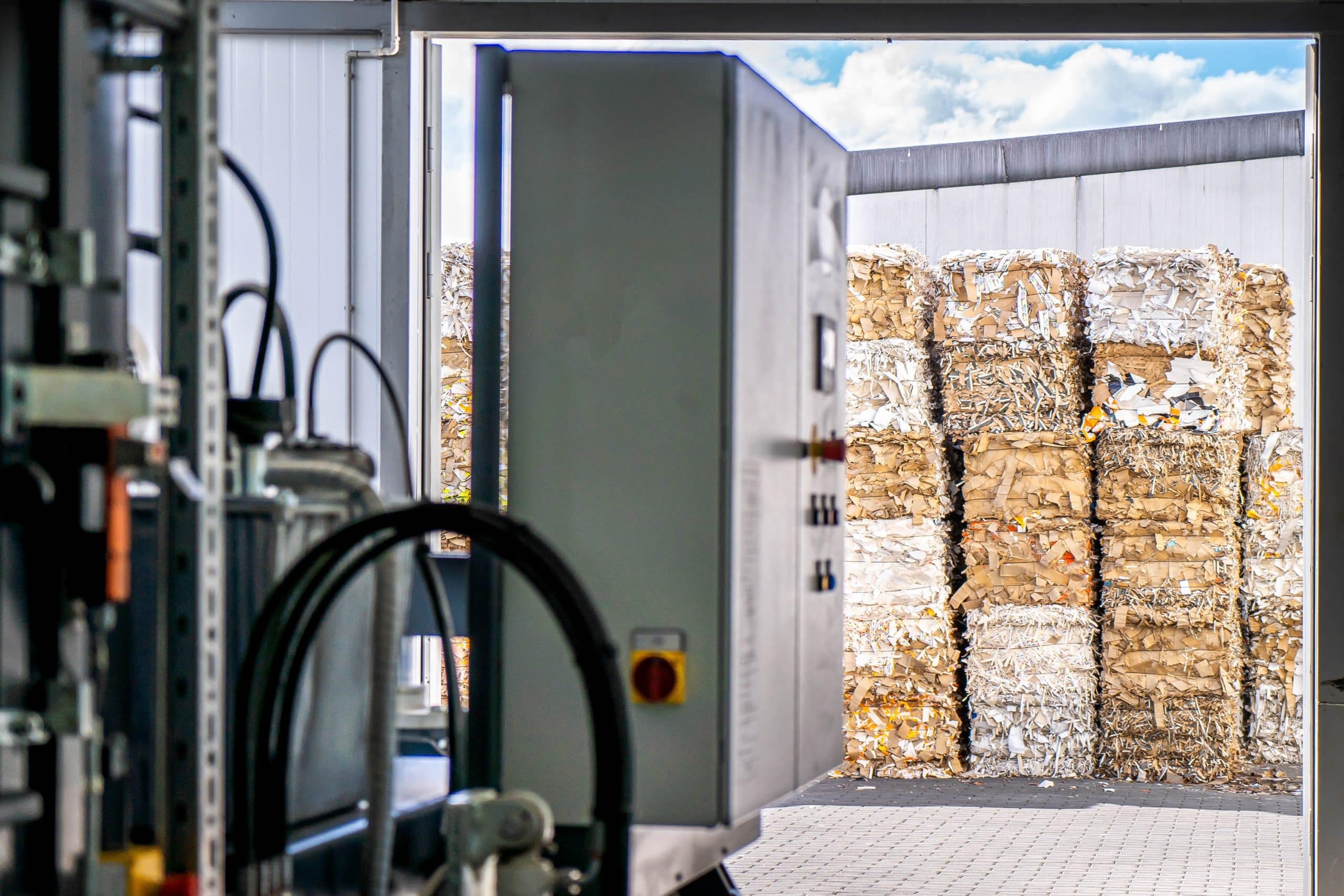 Which Baler Is Right For You?
Balers are valuable tools that compact and compress recyclable materials into a more convenient form. You can help solve your company's challenges by choosing the right baler. Baling helps you manage excess materials, keep your facilities clean, and work towards sustainability goals. There are many different baler options to consider. Your available space, size needs, type of materials to be baled, and budget will all impact the most suitable type of baler for you. Norton Equipment can help you make the right choice. Explore our baler options to discover the best baler for your needs.
Space Constraints
We know that space is a valuable commodity for any industrial operation. You can explore many different types of balers if you have a huge warehouse floor space and high overhead clearances. However, most companies are working with a limited amount of space. It's important to make the most of this resource.

Norton Equipment understands that your operation may have space constraints. Whether you need a small footprint or have low ceilings, we offer balers to fit your needs. Explore low-profile and smaller capacity balers that are perfect for low overhead clearance.
Vertical balers are also a smart space-saving option. These balers don't need as much floor space as horizontal models. Make sure to leave room for the compacted bales to be ejected and then transported out of your facility.
Size Requirements
The perfect baler for your company will depend on how much material you need to compact. Consider how much excess material you go through every week. One of our smaller balers will keep you in good shape if your operations only produce a few hundred pounds of recyclable material a week.

On the other hand, if you're handling thousands of pounds of materials, you should consider a larger baler. Norton Equipment offers a wide range of balers to help you compress any amount of materials. Our balers can compact between 100 and 1800 pounds of materials in a single bale. We have an option that's right for your company.

Materials To Be Recycled
The type of materials you'll be baling is another important factor when choosing a baler. Many companies produce a wide variety of leftover materials. Cardboard, P.E.T. plastic bottles, aluminum cans, and standard office paper products are common items across industries. All of our balers can handle these materials as well as newsprint, electronic waste, paper packing cartons, clothing, and textiles.
Our heavy-duty balers are also ready to compact other types of materials. If you need to dispose of rugs, foam, appliances, non-ferrous metals, or other bulky goods, one of our heavy-duty balers will be perfect for your operation. These solutions are ideal for warehouses, hotels, retail centers, malls, hospitals, recycling centers, and more.
Budget
Finally, Norton Equipment understands that budget is a driving factor for any company. We know that the best baler is one that fits within your operational goals. Balers are investments that can streamline your process, but any baler needs to be attainable for your needs. We offer many different balers at various price points. We'll help you find the solution that's best for your company. 

Learn More About Balers
Choosing a baler is an important consideration for your company. Balers help you manage excess materials to keep your operations running smoothly. Norton Equipment provides a variety of balers to help with any need. Whether size, capacity, materials, or budget is most important to you, we can help you find the best fit. Explore our full range of balers to upgrade your operations today.