Used Recycling Equipment For Sale
Recycling equipment is a major investment for any business -- and when it comes time to replace yours, buying new can be a big hit to your bottom line. The alternative? Opting for previously owned recycling equipment, refurbished and repaired by Norton Equipment Co.
Used Balers For Sale
Our experts specialize in diagnosing and refurbishing used industrial recycling equipment, giving our customers an alternative to buying new. Refurbished equipment looks and functions like at its peak, while providing a more affordable alternative. NEC offers a host of refurbished equipment, including:
Horizontal balers
Vertical balers
and more…
A new vertical or horizontal baler will set your company back tens of thousands of dollars. Why spend a fortune when you don't have to? NEC purchases balers and recycling equipment from industry-leading brands and manufacturers, refurbishing them with an unparalleled eye for detail -- an eye for detail that's made us a go-to throughout the Mid-South. Our used balers are inspected and repaired from top to bottom by our team of experts. This process maximizes the functionality and lifespan of each used piece of heavy machinery we get our hands on and delivers unparalleled value to recyclers like you. Choose from:
Vertical balers
Horizontal balers
Bale wire and other supplies
We're proud to be your go-to supplier for new and used recycling equipment for sale in the Mid-South. High-performance heavy machinery enhances your company's efficiency and profitability. You can also check out our new balers.
Interested In A Used Baler?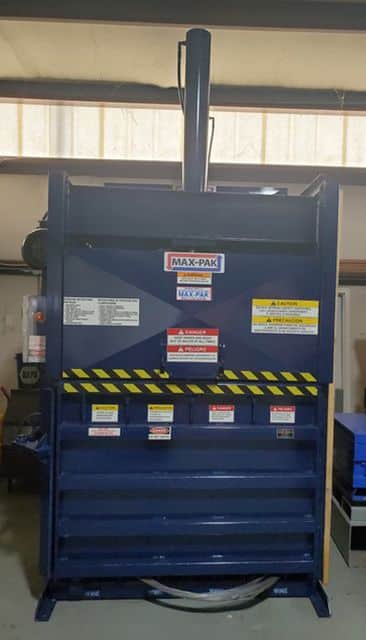 NEW
MaxPak MP60HD 60″ downstroke baler
15hp 3ph Motor
6x48 Cylinder
Push Button Panel
12' Electrical Pigtail
Call for Pricing