Balers
Need a baler for your companies recycling needs? Get the best results from your equipment with Norton Equipment.
Contact Us
---
Baler For Any Size Business
NEC is affiliated with several major manufacturers of recycling equipment. We have a wide offering of balers:
Vertical Balers
Designed to bale corrugated, plastic, newspaper and other non-ferrous materials. Vertical balers are a compact way to reduce waste and associated disposal costs. In other words, save money and space. These balers are easy to use and designed to ensure operator safety. The vertical baler has value and durability which withstands the demands of the recycling industry.
Closed Door Horizontal Balers
The Narrow Box Closed Door baler is designed for baling various grades of waste paper, including shredded, trim, skeleton, and die cut materials. The Wide Mouth Closed Door balers offer manual, conveyor, pneumatic, or chute feed and are ideal for distribution centers, warehouses, industrial plants, recycling facilities, and non-ferrous metal facilities.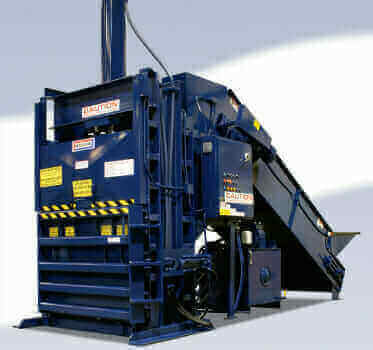 Open End Horizontal Balers
Wide-Mouth and Super Wide-Mouth balers are ideal for distribution centers, warehouses, manufacturing facilities, MRF operators, paper converters, paper stock dealers, printing and recycling plants. They provide an economical and versatile choice.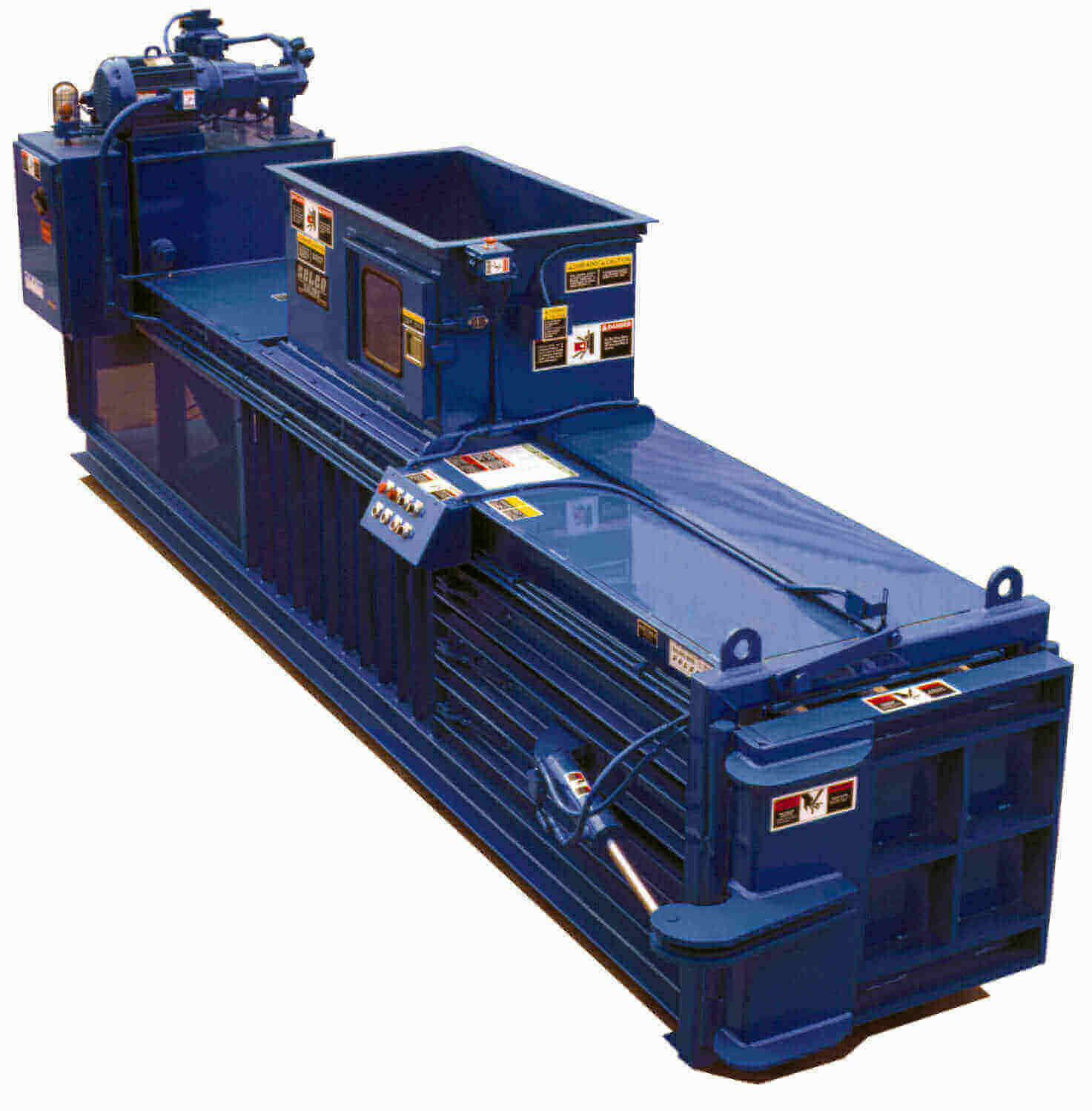 Baler FAQs

Old corrugated cardboard, plastic, shrink wrap and other recyclable waste — the waste your
company disposes of daily — could become a critical revenue stream…if you have the right
equipment. With a horizontal or vertical baler, it's easy to enhance or jumpstart commercial
recycling in-house, saving time, resources and money, while creating an added revenue stream
and helping the environment in the process. Read on to learn more then get in touch with our
expert team to schedule a free consultation.