Norton Equipment Company Welcomes Bretany Hannigan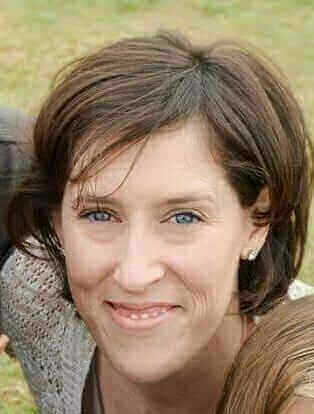 Welcome Bretany Hannigan To Norton Equipment!
Hannigan Takes on Role as Service Administrative Assistant for Recycling and Waste Equipment Company
Byhalia, United States – June 29, 2018 /CMG/ — Bretany Hannigan joins Norton Equipment Company (NEC) as a service administrative assistant and will work directly with customers for service and parts. She brings a wealth of customer service experience, along with efficiency, organization, and professionalism. NEC is confident that Bretany will be a great asset to the team and bring plenty of insight and experience to her role.
Prior to joining NEC, Bretany worked for eight years as an administrative assistant in the medical field of neurology and pediatrics. Her responsibilities included managing the records department and completing forms needed by patients such as disability and school-related questionnaires. Bretany has worked in an office setting for her entire career performing all office-related duties.

Bretany is passionate about providing excellent customer service as well as learning and accepting any challenge that presents itself. She will bring organizational skills and high level of attention to detail to her position. Bretany elaborates saying, "My new position is a world of difference from what I have done for the past eight years. I have enjoyed learning everything over these past eight years and am looking forward to this new challenge."
Bretany has been married to her husband for 15 years and has two children, a son aged 13 and a daughter aged 11. Originally from Newburgh, NY, Bretany and her family relocated to the Memphis metro in July 2014 for her husband's job.

A huge sports fan, Bretany follows the Yankees, 49ers, and Golden State Warriors. She enjoys watching her son play competitive baseball for a major level team out of Desoto County and travels across the country to cheer him on. She also enjoys seeing her daughter compete in gymnastics competitions and teaching her how to bake and cook.
About Norton Equipment Company:

Norton Equipment Company is known in the Mid-South for providing quality sales and service of recycling equipment in Arkansas, Louisiana, Mississippi and Tennessee. NEC represents several major manufacturers of recycling equipment, including Max-Pak balers, Hustler conveyors, Norton Equipment also has an ever-changing inventory of used balers and other recycling equipment. We stock replacement parts, wire and oil for the equipment listed above. We buy and sell balers and conveyor systems.
Contact Info:
Name: Kathy Norton
Organization: Norton Equipment Company
Address: 60 Amy Ln, Byhalia, MS 38611
Phone: 662-838-7900
For more information, please visit https://nortonequipmentco.com/