Cardboard Baling Wire in Mississippi
Need cardboard baling wire for your equipment? Get the best results from your equipment with Norton Equipment.
Contact Us
---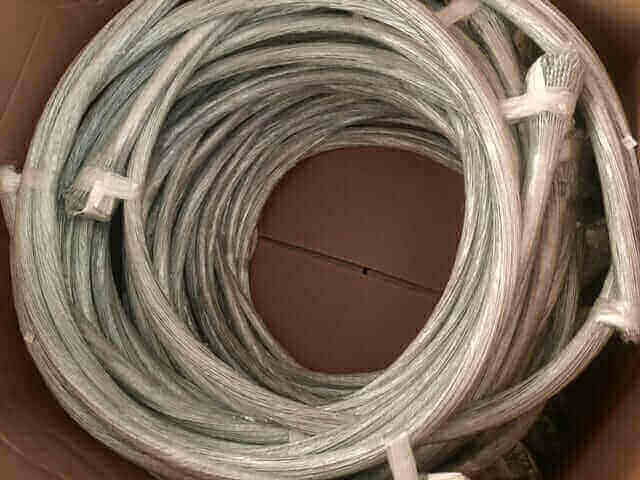 Serving Mississippi With Cardboard Baling Wire

Mississippi recycles. And, for the last 20 years, Norton Equipment Co. has been there to help with the heavy lifting—literally.
With a suite of high quality recycling equipment, materials and services, NEC provides leading-edge solutions to clients and partners throughout Mississippi and the Mid South region. This includes comprehensive baler and bale wire offerings, designed to streamline and simplify your cardboard recycling processes.
High Quality Bale Wire
In the recycling industry, premium bale wire is essential to properly banding and transporting cardboard, paper and other common materials. NEC connects companies with the highest quality bale wire from top manufacturers and brand names, and delivers it right to your door.
Wire Tie
Distributed by Norton Equipment Co., our wire tie is among the strongest and most sought-after bale wire on the market. Designed for maximum strength and elongation, Accent's bale wire collection can readily tackle any recycling, or specialty product need—and NEC has substantial inventories in-stock for fast delivery. Choose from:
Galvanized and annealed production coil wire in a variety of gauges and tensile strengths
Loop end bale ties in a variety of specifications including single or double loop
Variety of gauges and lengths, plus custom orders
Ties in bundles of 125 or 250, straight and cut
Specialty quantities and sizes also available
Servicing Is Our Specialty
Searching for equipment repairs, parts and servicing in Mississippi? Make Norton Equipment Co. your go-to. With more than 85 years of collective experience, NEC's service team and factory-trained technicians can get your machines up and running fast—no hassles, no headaches and no drawn-out repair process. With a quick response time gets the job done—and gets YOU back in business. Contact NEC to learn more and to schedule servicing now.