Cardboard Baling Wire
Need cardboard baling wire for your equipment? Get the best results from your equipment with Norton Equipment.
---
---
Cardboard Baling Wire Services
We provide sales of new and used conveyors, as well as repair and parts for conveyors. For nearly 20 years, Norton Equipment Co. has been providing high quality recycling equipment and service to the Mid South region. With access to premier brands and manufacturers, NEC connects its clients and partners to top solutions and systems to meet their needs and budgets. This includes a comprehensive range of balers and bale wire, plus a host of other products, services and equipment. In Arkansas, Tennessee or Mississippi? Consider Norton Equipment Company your local bale wire partner.
Galvanized and annealed production coil wire in a variety of gauges and tensile strengths
Loop end bale ties in a variety of specifications including single or double loop
Variety of gauges and lengths, plus custom orders
Ties in bundles of 125 or 250, straight and cut
Our supplier maintains substantial inventories and can ship stock for fast delivery. Specialty quantities and sizes are also available.
Your Trusted Bale Wire Supplier
In the recycling industry, you need reliable, high quality bale wire. From binding bales to banding cardboard, paper and other recyclables, it's essential your bale wire can withstand the elements and keep items safe and secure during transport and beyond. NEC delivers best in class products from leading edge manufacturers, ensuring you get the best bale wire on the market every single time.
Cardboard baling wire ties are designed to be versatile, flexible and high-performance. Norton Equipment Co. provides designs and manufacturing systems for all types of recyclable products, as well as for speciality packaging applications.
The steel rods for our bale ties are manufactured in the supplier's own mill, ensuring maximum quality and durability.
Need Cardboard baling wire equipment and servicing?
NEC offers leading edge bale wire and bale wire equipment, plus top of the line box wire, parts and systems. Additionally, NEC provides full installation on all products, and service/repair for any major brand. Inspection and evaluation services are also available.
Contact NEC today to learn more about our comprehensive products, equipment and services. For immediate service, call the team at 662-838-7900.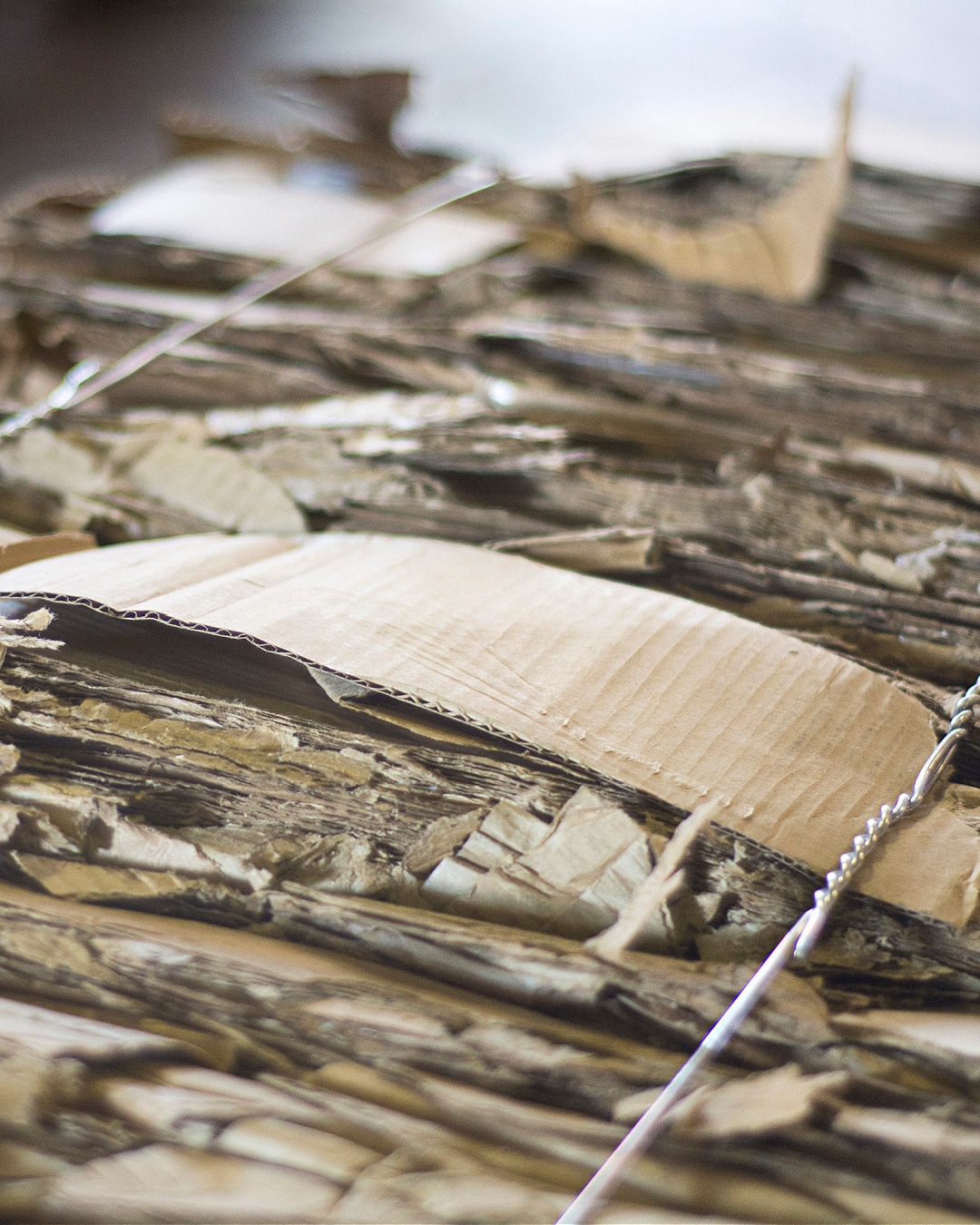 On-site baling is an efficient solution for any business that wants to create a new revenue stream from recyclables and waste materials, such as corrugated cardboard, plastic and scrap metal. Balers offer a strong return on investment, especially when the right type of equipment is selected for the job.
Choosing the right baling wire is an important part of that process. Different balers and waste streams require different types of baling wire. Use this guide to inform your company's baling wire selection process.
Gauge (ga) is the metric used to define the thickness of baling wire. The thicker the wire, the lower the gauge, and the stronger the material is. A 10 gauge, for example, is stronger than a 14 gauge, and better suited for heavy-duty tasks.