5 Simple Ways To Keep Your Baler Running Smoothly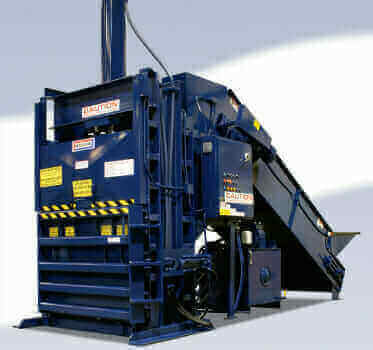 A baler is a big investment and, more importantly, it's central to the productivity and profitability of your business. Keep yours running smoothly, and you'll be well positioned for efficiency, effectiveness and success. If you don't keep tabs on your baler's ongoing maintenance, though, there's a good chance you're going to wind up with some serious down time on your hands, plus costly repairs that could have been curbed earlier on.
Our advice? Don't let yourself and your equipment get to this point. Focus on these five simple maintenance musts and you'll keep your baler running for the long haul.
#1. Keep your baler clean
It goes without saying, but it's essential to clean the cooler and motors daily. Between the heat and dust, skipping even a day can impact performance—and more can leave you with a major headache on your hands.
#2. Get your baler inspected
Just because your baler is operating well doesn't mean you can skip an inspection. The manufacturing guidelines for your machine will lay out when to have it inspected—minimally you should follow that schedule for inspections and preventive maintenance. More often than not, catching something early is easier to manage and easier on your budget.
If you're still scratching your head about inspections, get in touch. Contact us at 662-442-4590 or service@nortonequipmentco.com to learn more about inspections and preventive servicing and to schedule yours.
#3. Have spare parts on-hand
Sometimes all it takes to get back up and running is a simple, standard spare part. If you don't have it on-hand, though, you could be looking at a major slowdown, or worse. Do yourself a favor and have an inventory of spare parts standing by. Yes, it's a slightly higher upfront investment, but it's nothing compared to the losses you could feel if your baler is out of commission.
#4. Focus on education and training
Operating a baler is a unique skill that requires training and ongoing education—don't assume a new hire can just slide right in and go. While balers are more automated than ever, it's important operators understand how the machine works and what to look for as they're working.
Significant damage and slowdowns can happen when someone not properly trained operates a baler. Avoid that by ensuring everyone who touches the machine knows how it works, what their role is and how to spot potential issues.
#5. Check the hydraulic fluids often
It's easy to overlook hydraulic fluids—but don't fall into that trap. These fluids need to be analyzed frequently—check your OEM guidelines for specific needs and recommendations. Remember, your baler's hydraulic system is central to its performance. Don't neglect or overlook this essential piece, or you could find yourself down for the count.
Got questions? We've got answers. Contact NEC at 662-442-4590 to talk shop, talk servicing or to ask questions about your baler. Our expert team has been working with businesses in the Mid-South for decades, providing and servicing recycling equipment for a variety of businesses—and now we're here to help you. Get in touch to learn more.