Cardboard Balers
Need a cardboard baler for your companies recycling needs? Get the best results from your equipment with Norton Equipment.
---
---
Looking For Recycling Equipment?
Check out our current New and Refurbished Inventory
How large of a baler do I need?
It really depends on the type of material you want to process and how much of it you expect to compress each month. Vertical balers can compress 20 tons of loose old corrugated cardboard per week, where horizontal units can easily handle 25 tons per day, (depending on the machine, you could do that per day or more).
What can I put in a baler?
The materials your baler can process depends on the model and type of baler. Most units can process old corrugated cardboard, plastic film, shrink wrap, plastic bottles, office paper, aluminum, etc.
Do you offer maintenance plans for my baler?
Yes, we offer preventive maintenance and repair services for all baler brands and models. Preventative maintenance is especially important for industrial equipment such as balers because outright failure often results in costly repairs and any time the machine is down, your facility is losing money.
What will my baler cost?
Baler costs vary depending on your unique requirements. Norton Equipment Co. offers a huge selection of balers, ranging from low-cost vertical to high-volume horizontals.
Do you sell used balers?
Yes, we have used recycling equipment for sale, but availability depends on our inventory. Let us know what you're looking for and we'll see how we can help. Not sure? Still, give us a call and we'll perform a a waste analysis program and find out which style is right for you.  We also accept used recycling equipment.
Cardboard Baler For Any Size Business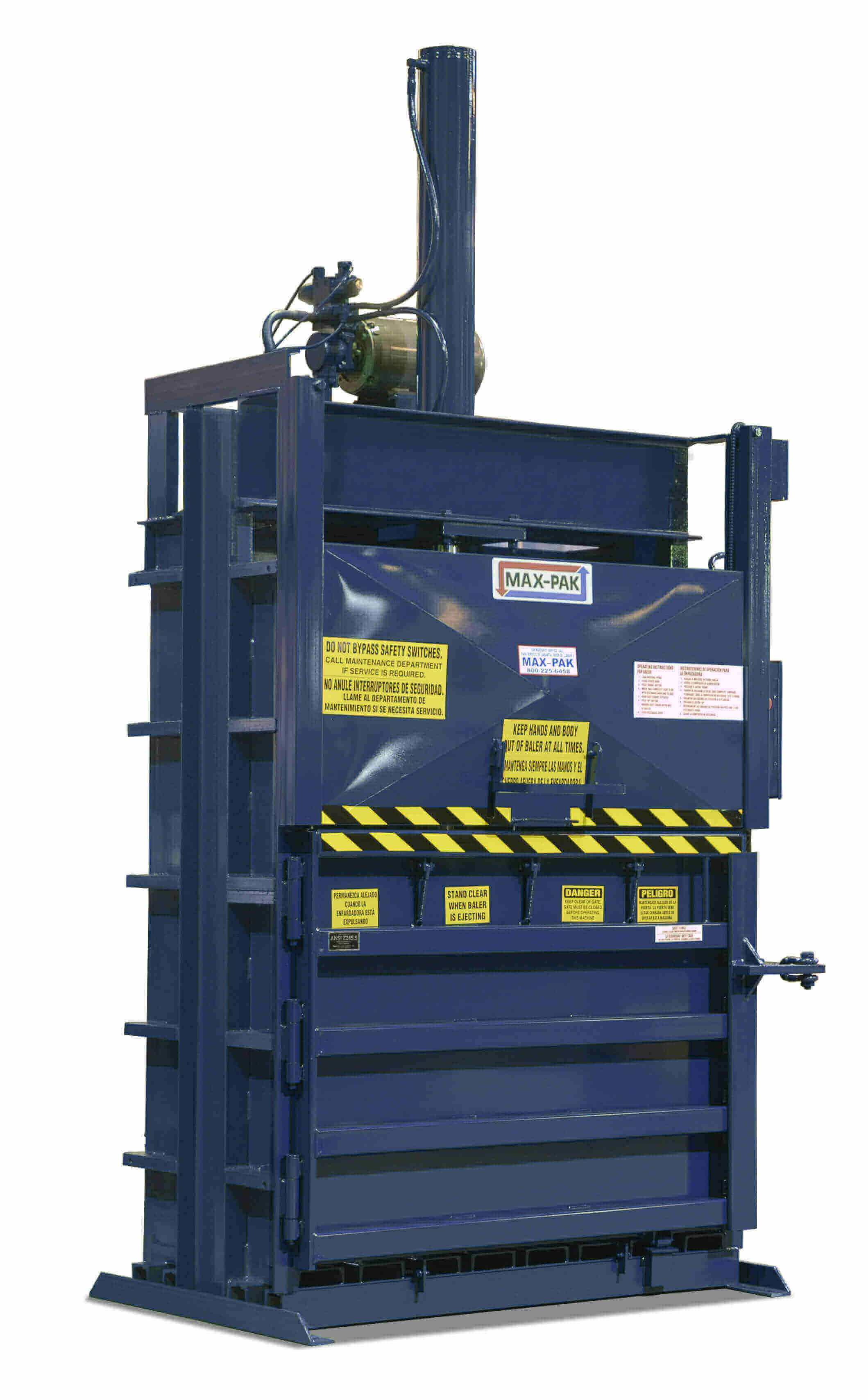 Vertical Balers
Designed to bale corrugated, plastic, newspaper and other non-ferrous materials. Vertical balers are a compact way to reduce waste and associated disposal costs. In other words, save money and space. These are easy to use and designed to ensure operator safety. The vertical baler has value and durability which withstands the demands of the recycling industry.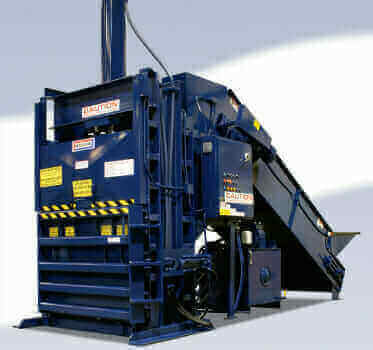 Closed Door Horizontal Balers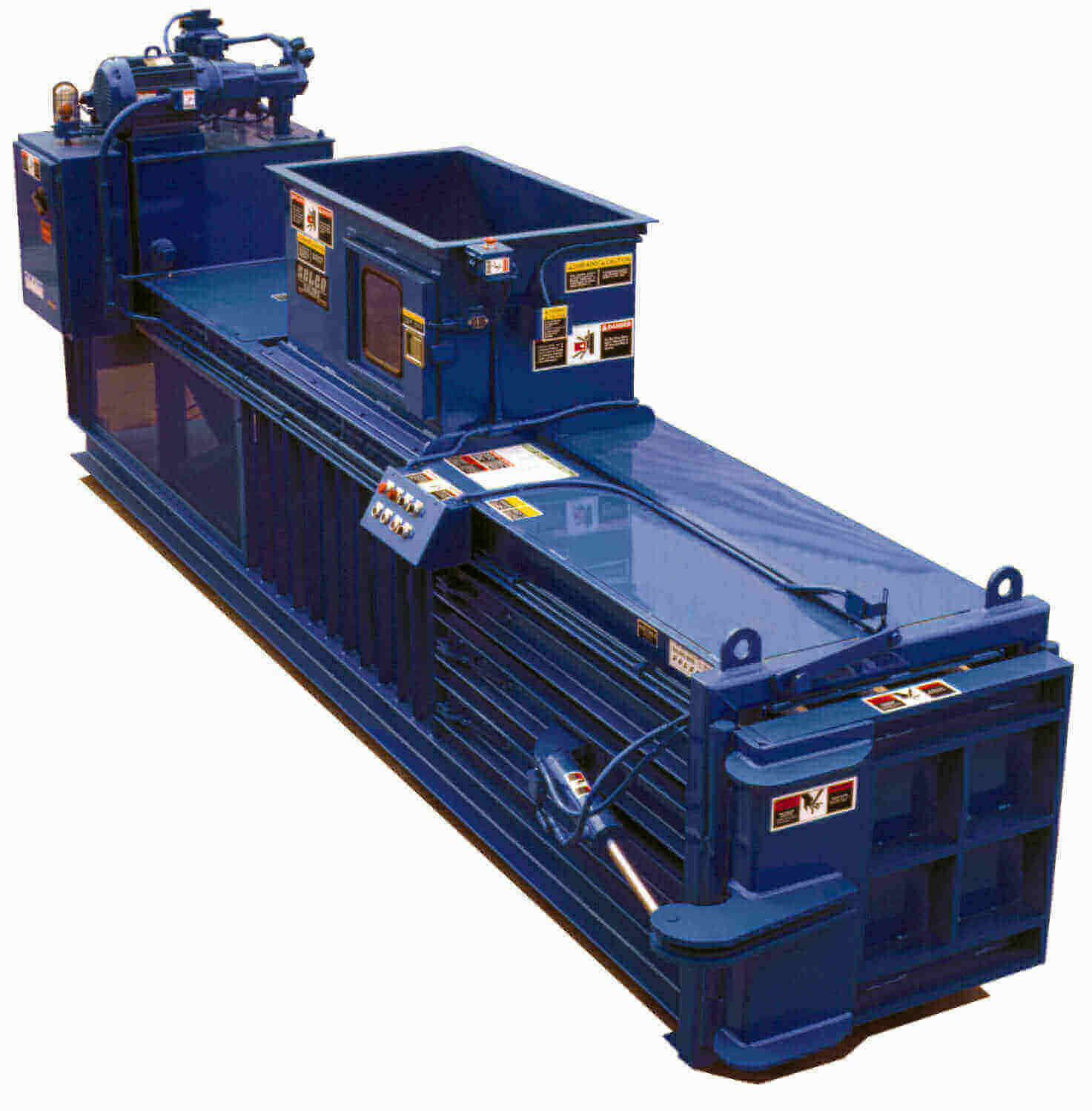 Open End Horizontal Balers
Wide-Mouth and Super Wide-Mouth balers are ideal for distribution centers, warehouses, manufacturing facilities, MRF operators, paper converters, paper stock dealers, printing and recycling plants. They provide an economical and versatile choice.
True professionals that get the repair completed, I have total confidence that when I send them out on a repair, that they are knowledgeable, efficient, and have outstanding customer service.
Frequently Asked Questions About Balers
Old corrugated cardboard, plastic, shrink wrap and other recyclable waste -- the waste your company disposes of daily -- could become a critical revenue stream...if you have the right equipment. With a horizontal or vertical baler, it's easy to enhance or jumpstart commercial recycling in-house, saving time, resources and money, while creating an added revenue stream and helping the environment in the process. Read on to learn more then get in touch with our expert team to schedule a free consultation.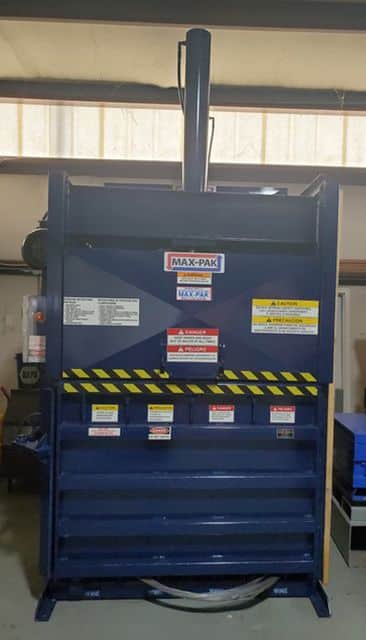 NEW
MaxPak MP60HD 60″ downstroke baler
15hp 3ph Motor
6x48 Cylinder
Push Button Panel
12' Electrical Pigtail
Call for Pricing